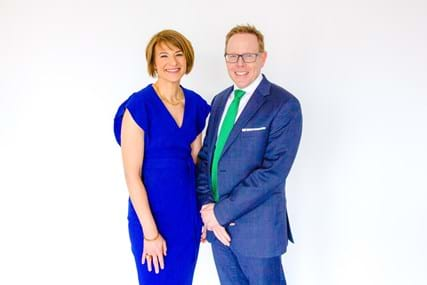 Understanding your aged care options
Here are the steps we offer to help you with your journey entering aged care.
1: Family Meeting
Reduce stress by planning ahead.
Start with a family meeting to make shared decisions. Use this meeting to:
discuss options and preferences
explore each person's concerns
decide who need to be involved in any planning
Luisa Capezio and Craig Phillips are able to facilitate your family meeting
2: Assessing Aged Care Options
Your living arrangements may need to change as you age.
You may need a lower maintenance home, more help to stay in the home or care provided in residential aged care.
These decisions should not be rushed.
Luisa Capezio and Craig Phillips will work with your social and business network (for example; your accountant, lawyer, health specialist, financial planner) to discuss the options and help provide the information you need to make a decision on what aged care service is suitable.
3: Selecting an Aged Care Service
If residential care is required think what criteria is important in deciding where to live. Make a list. This should include location, amenities, religious sensitivities and your health care needs.
​For help to choose a residential aged care service and negotiate a place, contact Luisa Capezio and Craig Phillips.
This service includes:
Identifying AGED CARE options to suit health needs and personal considerations
Coordinate all necessary assessments (e.g. ACAT) and application forms
Understanding the COSTS and RESIDENTIAL AGREEMENTS
3-month REVIEW meeting including an assessment of invoices
4: Understanding the costs
Understanding what you will pay for residential care is divided into contributions towards accommodation, care and additional services.
Luisa Capezio and Craig Phillips will explain the fees and calculate an estimate of what you may be asked to pay.
How much you pay may depend on:
the service you choose
your assessable assets
your assessable income
5. Covering aged care costs
Before making a move, a complete review of your financial situation is ideal to ensure you can create sufficient cash flow and maximise your estate.
Many decisions may need to be made including:
should the family home be kept, sold or rented?
Is it best to pay Residential Accommodation Deposit (RAD) or Daily Accommodation Payment (DAP) or a combination for accommodation?
How is your Centrelink/Veterans' Affairs pension affected and can this be improved?
What are the best investment options for any surplus money?
How to manage any taxation implications?
What are the implications for your estate?
We recommended aged care financial planner can review your full financial situation and develop an appropriate strategy to help you make these decisions.
6. Estate planning
Anytime your circumstances change it is important to consider the impact this has on your estate plans. This includes when you move into aged care.
Luisa Capezio and Craig Phillips recommended aged care planner can identify the consequences of any financial restructures and highlight issues that affect your will and specific investments. Your advisor has a panel of preferred estate planning professionals to assist you if required.